Gojo & Company, Inc. ("Gojo") is pleased to announce that we have successfully raised an additional USD 23 million from Cool Japan Fund, Inc., a Japanese public-private fund, as part of our ongoing Series E equity fundraising. The cumulative Series E financing amount reaches USD 80 million and paid-in capital since our establishment in July 2014 has now reached USD 193 million. We are committed to further extending financial inclusion across the globe by leveraging Japanese and international financial assets.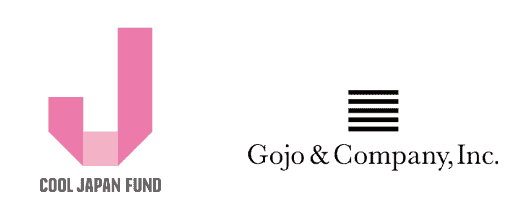 Background of the Investment
Gojo has raised USD 23 million from Cool Japan Fund, Inc., on top of the USD 47.6 million close of Series E financing announced in November 2022. Cool Japan Fund is a public-private fund that aims to support and promote the development of overseas demand for excellent Japanese products and services. Gojo has been led by its Guiding Principles and a client-centric approach since establishment in July 2014. The Principles consist of management principles inspired by Greek philosophy, and the five Confucian values – empathy, integrity, courtesy, wisdom, and trust. 
We believe this investment demonstrates Cool Japan Fund's confidence in Gojo's ability to achieve a double bottom line, seeking both financial sustainability and positive social impact through financial inclusion, aligned with the purpose of the Cool Japan Policy. We believe that our business contributes to improving the recognition and credibility of Japan in the area of financial inclusion and impact, as well as to creating partnerships with Japanese companies expanding business in developing countries.
This investment from Cool Japan Fund materialised thanks to the introduction from Nomura Securities Co., Ltd., which is recently strengthening its support for Japanese startup financings. We deeply appreciate the support by Nomura.
Message from Taejun Shin (Founder & CEO)
As a person born and raised in Japan, I consider Sontoku Ninomiya the best Japanese business person. He founded a cooperative called "Gojo-co" in 1820, which played a significant role in Japanese rural village development. "Gojo" (五常) means the 5 Confucian values of empathy, integrity, courtesy, wisdom, and trust, In other words, this means caring for others, doing what is right, behaving in the right way, being able to judge what is right, and being trusted by people through these four things. We believe, as Sontoku Ninomiya did, that these are the most important values in running financial service providers. We are committed to continuously spreading these values in each and every country we operate.
I have been involved in social work and policy-making for foster care in Japan for over 15 years outside of my professional career. As I have had budget discussions for foster care with the government, I know how precious the money from government-backed funds is. We are not only committed to improving the income of local households in developing countries through our financial services but also to doing our best to increase the national wealth by making investment returns.
About Gojo & Company
Gojo was founded to extend financial inclusion to everyone in the world, beginning with developing countries. Gojo encourages the formalisation and growth of micro, small, and medium-sized enterprises. Our long-term goal is to enable the provision of high-quality affordable financial services for 100 million unserved and underserved people in 50 countries by 2030. Eight years since our establishment, we work in Cambodia, Myanmar, Sri Lanka, India and Tajikistan with USD 756 million Asset Under Management, 8,500+ employees, serving more than 1.5 million clients.