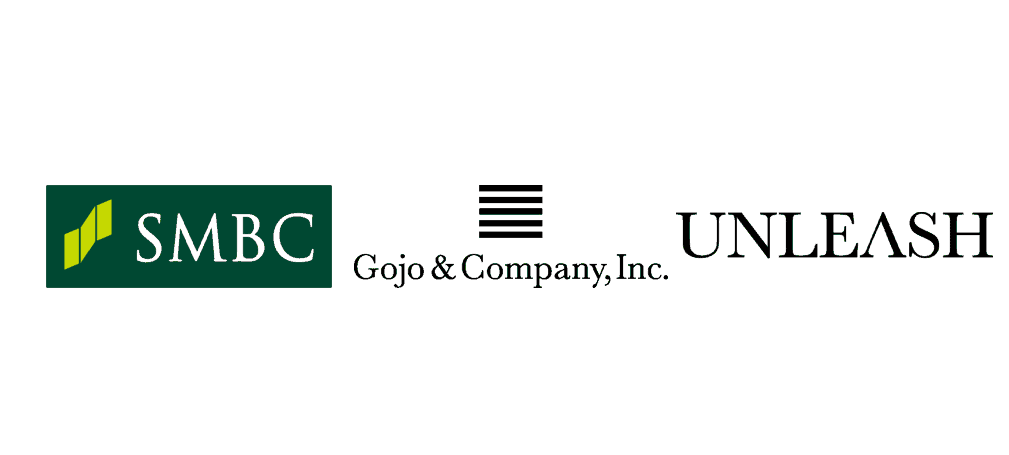 Gojo & Company, Inc. ("Gojo") is pleased to announce that we have signed a Memorandum of Understanding with Sumitomo Mitsui Banking Corporation ("SMBC", President and Chief Executive Officer, Akihiro Fukutome). Gojo and SMBC will work together on sharing insights and co-developing solutions for financial inclusion in developing countries.
Gojo established UNLEASH Capital Partners, Inc.("UNLEASH") jointly with our former employee, Natsuki Sugai, a venture capital business specialising in financial inclusion. Gojo also signed an investment agreement with UNLEASH 1st Investment Partnership (the "1st Fund"), the first fund launched by UNLEASH. The 1st Fund is committed to investing in early-stage companies that are at the forefront of tackling the wide-ranging challenges associated with financial inclusion in India. As the start of the collaboration with Gojo, SMBC also decided to invest in the Fund.
In addition to financial returns, Gojo will gather information on trends in digital technology and build a network of potential investment and collaboration partners through UNLEASH. 
About UNLEASH and the Fund
Name:UNLEASH Capital Partners, Inc.
Foundation:October 2023
India Office:Mumbai, Bengaluru
Managing fund:UNLEASH No. 1 Investment Partnership
AUM:JPY 45 billion, Approx INR 250 crore
Vision:Enable a world where everyone can determine their future.
Mission:Extend financial inclusion by unleashing bold entrepreneurs' potential.
Long Term Goal:Deploy USD 10 billion in total by 2050.
HP:https://unleashcp.com
Contact:info@unleashcp.com
About Gojo & Company
Gojo was founded to extend financial inclusion across the globe. Gojo encourages the formalisation and growth of micro, small, and medium-sized enterprises. Our long-term goal is to enable the provision of high-quality affordable financial services for 100 million clients in 50 countries by 2030. Nine years since our establishment, we work in Cambodia, Myanmar, Sri Lanka, India and Tajikistan with USD 792 million Assets Under Management and 8,800 employees, serving more than 1.88 million clients (Consolidated, as of September 2023).