In February, I joined Gojo as CTO to use technology to support and accelerate our mission to extend financial inclusion to everyone. In this blog post, I would like to share one of the key pillars of our technology strategy: developing digital financial infrastructure for the less privileged.
We are all well aware that there is a well designed financial system and infrastructure which enables us to transact money safely and securely.
Financial infrastructure plays a critical role in any country's economic and societal development. Today's long evolved financial infrastructure (which includes central banks, banking systems, payment networks, and identity or credit scoring agencies) has perfected services for the most common use cases.
We may take its robustness and efficiency (or sometimes inefficiency) for granted in our daily financial interactions, for example:
You can easily get a new bank account with a preferential interest rate in return for parking your money. Granted, if you are not used to digital banking, then it's a bit of a hassle. But if you are used to it, then opening a bank account only takes a few clicks on your smartphone.
Your monthly salary arrives instantly to your bank account and you are notified.
You can get immediate credit if you face a sudden liquidity problem. You can even shop around different banks/fintechs to get a favourable lending agreement.
You can use your credit/debit card when you shop and avoid having to carry cash. You can even use Apple/Google/Samsung Pay or a QR code if you wish.
If you happen to need cash, you can walk to a nearby ATM and use your debit card to withdraw money from your account.
You can send money to your friends or loved ones in a few clicks from your browser or mobile app and the recipient gets it as quickly as a text message (though of course, for cross-border transactions it's not quite that fast).
All the above daily scenarios are made possible by a financial infrastructure made up of at least one or more entities. In short, a financial infrastructure enables money to move throughout an economy, functioning as a platform for transactions, whether these are payments, financing, or the transfer of bonds and stocks.
The strength and weakness of our present financial infrastructure is its over-reliance on the customer's ability to open an account in a regulated financial institution, such as a bank or non-banking financial institution or a regulated fintech.Unfortunately, this excludes a significant minority and represents a major hurdle for a lot of people who could otherwise benefit from accessing the financial infrastructure. Many organizations in the world focus on bringing this un/underserved population to the formal financial system but have not met with great success.
In some of the countries where we work, governments have recently taken concrete steps to improve the digital financial infrastructure and have brought a lot of people into the formal system as a result. In these countries, we leverage the infrastructure or work with them. But in the vast majority of places where we operate, we still face this problem where many are excluded from the infrastructure of the formal financial system.
At Gojo, we are on a mission. We believe that everyone in this world should have an equal opportunity to access quality financial services. Gojo's Tech team is using technology to solve these critical problems for financial inclusion. So we have started to develop our own digital financial infrastructure. Our digital financial infrastructure consists of a few key building blocks, as given below: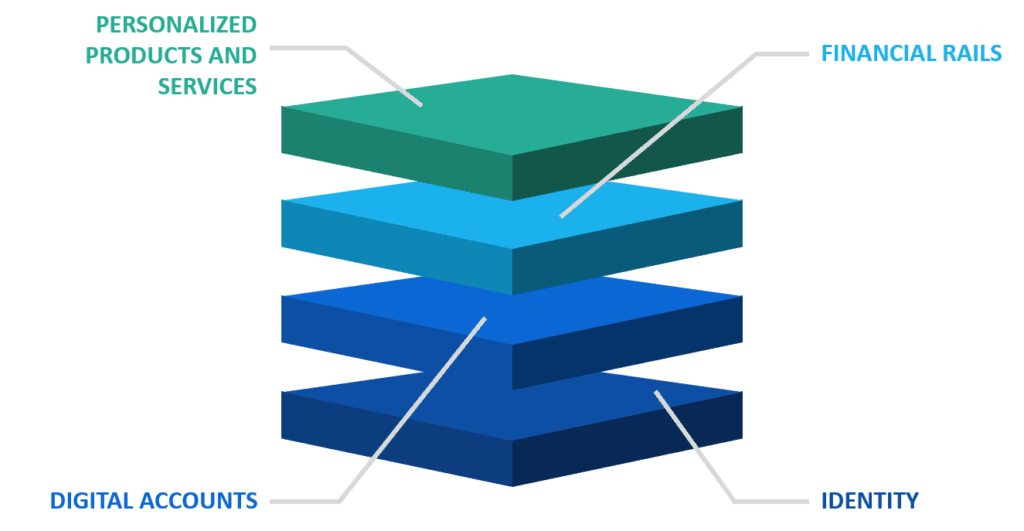 1. Identity
This is the foundation for everything. In order to serve our customers, we have to establish their identity and our level of confidence in their capacity to use the financial service they are requesting.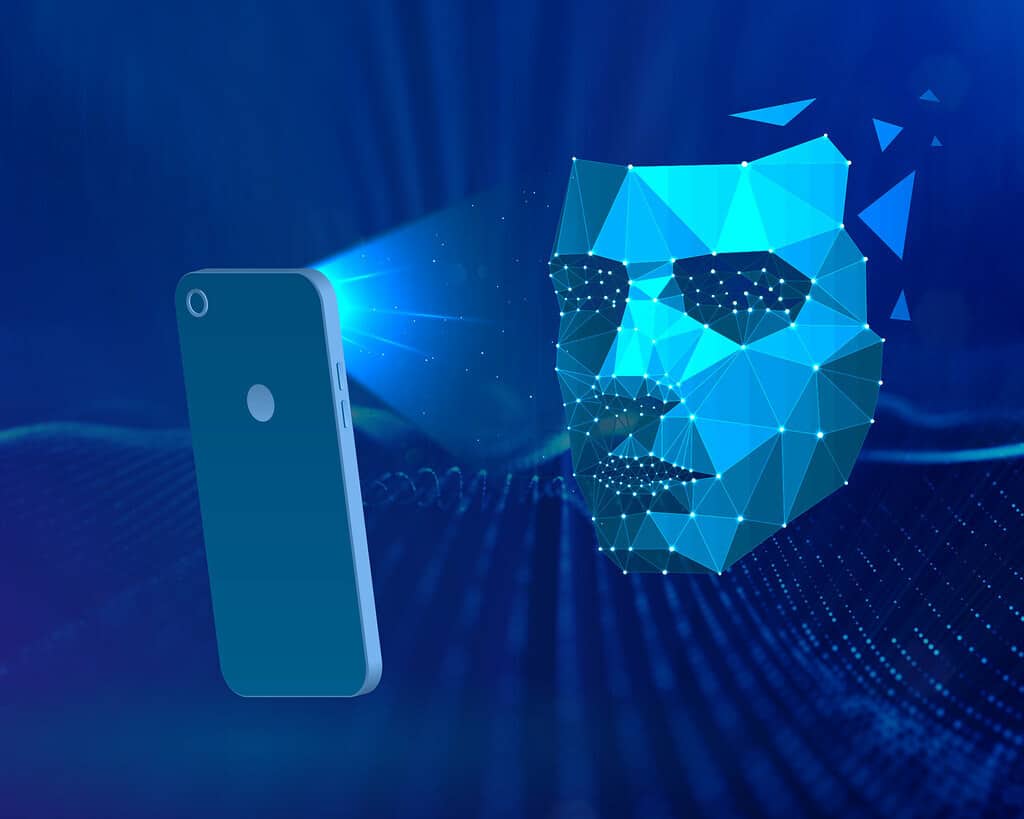 Traditionally this has been done using a formal process of KYC (Know Your Customer) by submitting government issued verifiable identification, such as a national identity or voters card or shop ownership license. The next step would be the analysis of a customer's past financial transactions to understand their creditworthiness. Traditionally financial institutions use credit bureaus to evaluate their customers' liabilities and financial standing.
But in our case, customers seldom come with any verifiable, government issued ID. Moreover, they have zero traces of past financial transactions with which we might assess their financial status. Instead of rejecting these customers, we are planning to use machine learning algorithms to identify and assess our level of confidence in clients for each financial service. We have started putting together our big data infrastructure and plan to integrate multiple alternate data sources such as mobile network operators (for billing, data, and call details), leading ecommerce platforms for past transactions, and behavioural analysis such as psychometric evaluations.
In addition, there are many organizations working to onboard and provide a verifiable digital identity. We would like to join together with organizations such as ID4D or other ID as a service (IDaaS) providers to provide a secure digital ID to our customers.
2. Digital Accounts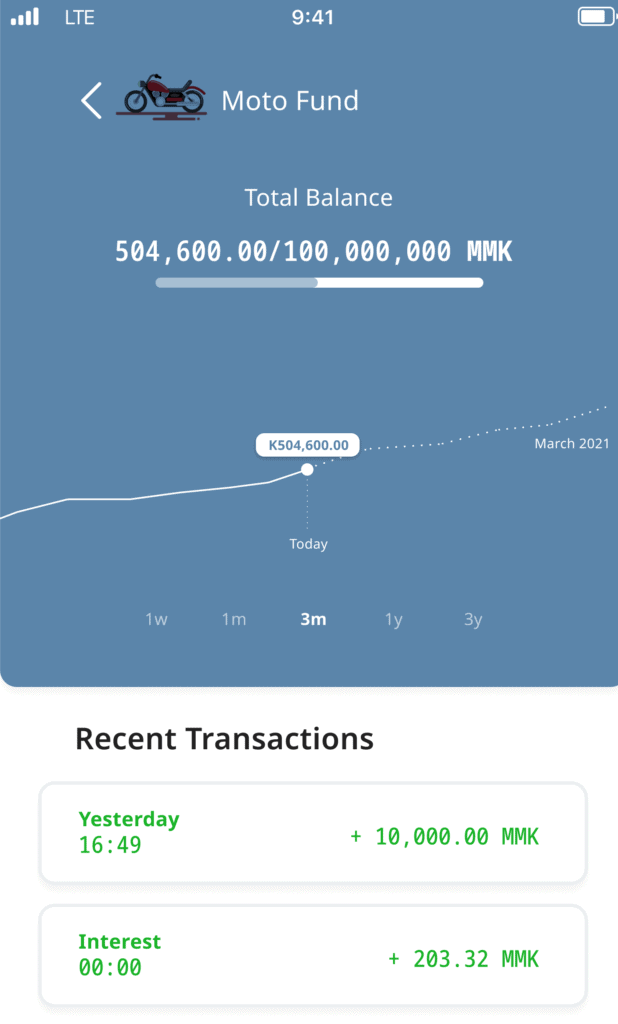 Once we provide or recognize a customer's unique ID, we can begin to offer financial services. But here we plan to follow a fully digital/paperless approach. We are in the process of developing our own mobile application for customers. This is a logical step since a considerable percentage of our target population uses mobile internet and smartphones. For example, as of January 2020 in Myanmar, there were approximately 68 million mobile connections and internet penetration stood at 41%1.
So if a customer wants to request a loan or deposit some money for their savings, they will be able to access their digital accounts through the mobile app and see real-time updates of their activities, such as daily interest accruing from a loan, their financial goals, and more.
In order to offer digital accounts to customers, we need sophisticated backend infrastructure such as a cloud-based core banking system and its associated tools. We are currently investing heavily in building our common digital platform in the public cloud to achieve scalability and growth.
3. Financial rails
The next building block in our digital financial infrastructure is financial rails. There should be a simple and transparent mechanism to move money to wherever the customer wants. The most common scenarios are payments, P2P (person to person) money transfers, and remittances. We are partnering with local real-time payment schemes where available, such as UPI in India, or leading payment schemes and alternate real-time payment services such as Mojaloop2. Mojaloop is an exciting project and we are already in the experimentation stage with it.
4. Personalised products and services
We believe in data-backed product creation and know that there will not be one single product that works for all customers. We will use data to identify customer pain points and introduce products to address them. All of our new product development goes through a human-centered design process where we ensure that the product we are putting in the market is genuinely useful for our customers. We carry out constant experimentation and prototyping to identify what makes our customers happy. This constant experimentation requires a lean and agile culture with flexible technology capabilities. At Gojo, we are putting each of these building blocks in place one by one.
We will be deploying our digital financial infrastructure stack in countries such as Myanmar and Cambodia. We hope that as a result, our customers will be able to get an account without any of the usual hassle, start saving daily, withdraw money whenever they want, apply for and obtain credit within minutes, and transact confidently through their digital wallet - and all of this will be possible without needing to register for a bank account.
---
Syam Nair is Gojo's Chief Technology Officer. He joined in February 2020, having previously worked for Visa and Mastercard. He leads the development of Gojo's technology strategy.
https://datareportal.com/reports/digital-2020-myanmar#:~:text=There%20were%2068.24%20million%20mobile,126%25%20of%20the%20total%20population