Gojo & Company has committed to invest USD 10 Mn in supply chain financing platform, Loan Frame. The investment in Loan Frame will be instrumental in increasing access to working capital for small businesses as it will be deployed for further developing technology, increasing the number of corporate partners, adding more banks as lenders on its platform, making acquisitions and starting its own NBFC.
Loan Frame's proprietary and flexible technology platform enables short term and flexible credit to distributors, dealers and retailers associated with mid to large sized corporates. The company primarily focuses on distribution finance where it enables 7-90 day pay-as-you-use working capital products. Distribution finance gives small businesses credit primarily for purchasing inventory whilst helping corporates to better manage their receivables.
Loan Frame uses proprietary scoring and risk assessment algorithms to process both traditional and alternate data to assess borrower creditworthiness, and plans to invest further in artificial intelligence and machine learning to assess customers better and faster. The company has automated all major workflows to enable same day loan disbursals.
Loan Frame which is on track to achieve approximately USD 100mn of disbursals by this fiscal year, recently won in the Fintech category at the prestigious Financial Express India's Best Banks Awards.
"In India you have over 63 million MSMEs and credit penetration is circa 10%. The investment will enable us further invest in developing innovative short term technology-enabled unsecured working capital products that fill critical financing gaps for small businesses. We are very excited to partner with a long term oriented investor such as Gojo & Company who are deeply passionate about the democratization of financial access." said Shailesh Jacob, Founder & CEO of Loan Frame.
Speaking on the investment, Sanjay Gandhi, Co-founder, and Chief Investment Officer, Gojo & Company, Inc. said that "It gives us great pleasure to have Loan Frame as our Fintech partner. With immense potential in the MSME lending space, we believe Loan Frame is the right fit for our thesis of promoting financial access for the "missing middle". We invested in Loan Frame because of their strong leadership team, differentiating technology, and their vision to leverage it to unlock working capital financing to small businesses that have been neglected by traditional players. We envision Loan Frame as a long term partner in promoting Gojo's quest for providing financial inclusion for everyone, not only in the Indian markets but all across Gojo's global endeavours."
Unitus Capital was the exclusive financial advisor and Vertices Partners was Loan Frame's legal counsel on this transaction while Anoma Legal advised Gojo & Company, Inc.
About Loan Frame:
Loan Frame is a supply chain finance platform that is changing the way how small businesses get access to working capital finance. Loan Frame merges world-class processes with deep Indian MSME credit experience and cutting edge proprietary technologies to create innovative lending products, superior underwriting and a differentiated customer experience.
For more on Loan Frame, please visit https://www.loanframe.com/.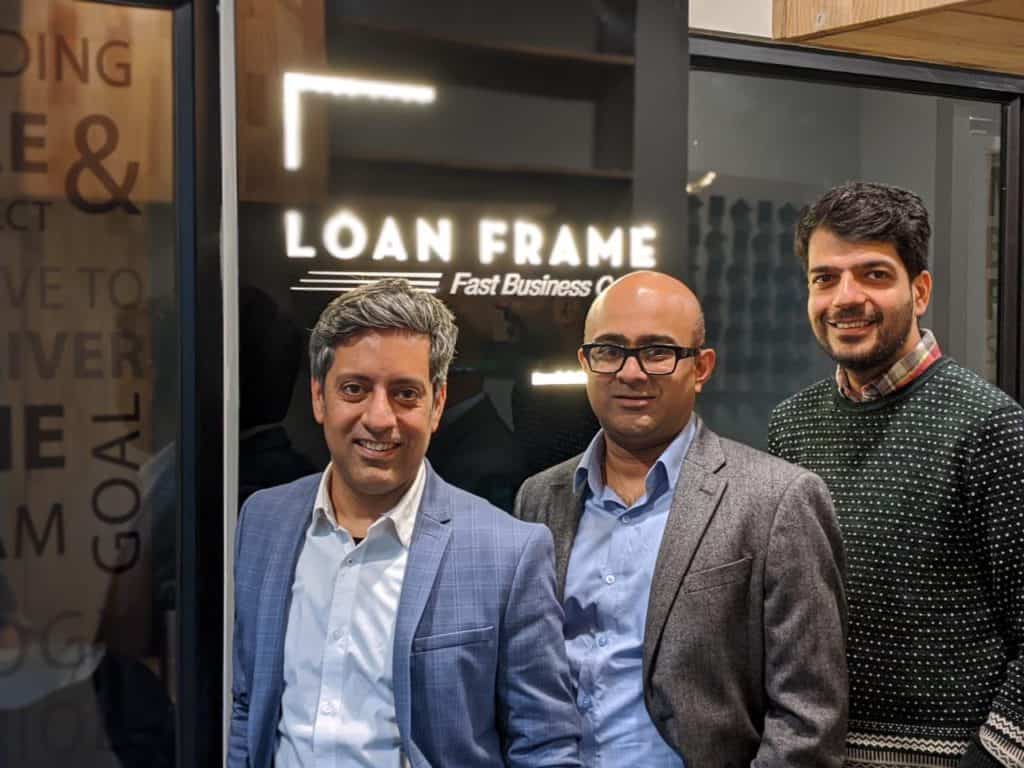 About Gojo
Gojo was founded to extend financial inclusion to everyone in the world beginning with the developing countries. Gojo encourages the formalization and growth of micro, small, and medium-sized enterprises. Gojo's investment in Loan Frame is also in alignment with our commitment to the Sustainable Development Goals, especially SDG 8- Decent Work and Economic Growth. Our long-term goal is to enable provision of high-quality affordable financial services for 100+ million unserved and underserved people in 50+ countries by 2030. 5 years since our establishment, we work in India, Cambodia, Myanmar and Sri Lanka with 2,700+ employees, serving more than 500,000 women who are also mothers. The total loan portfolio reached $250 million, and since 2017 the company has made a profit on a consolidated basis.
For more on Gojo, please visit https://www.gojo.co/