Gojo & Company, Inc. ("Gojo") is pleased to announce that Gojo has successfully concluded the first investment in AVIOM India Housing Finance ("AVIOM"), a housing finance provider based in New Delhi, India. Gojo obtained approximately a 25% stake of AVIOM through the first investment.
AVIOM India is an Affordable Housing Finance Company facilitating families in mostly semi-urban areas in realizing their dream of owning their first home. Along with home purchase loans, AVIOM assists with innovative and segment-appropriate affordable products for home building, up-gradation, and extensions.
AVIOM offers services in the niche segment of the semi-formal and informal sector, with special focus on women empowerment. With a woman at the helm of the Company who is in tune with women's needs, AVIOM's first loan applicant is always the 'Woman.' Targeting the social bottom-line, AVIOM develops women's strengths and capacity to earn an income via the 'AVIOM Shakti' model. Hence, AVIOM also facilitates women's economic empowerment leading to women's confidence and financial autonomy within the household, the basic unit of societal change. AVIOM prides itself on its strong team, which works diligently with the values of transparency, simplicity of processes, and respect in all its transactions to ensure customers' delight.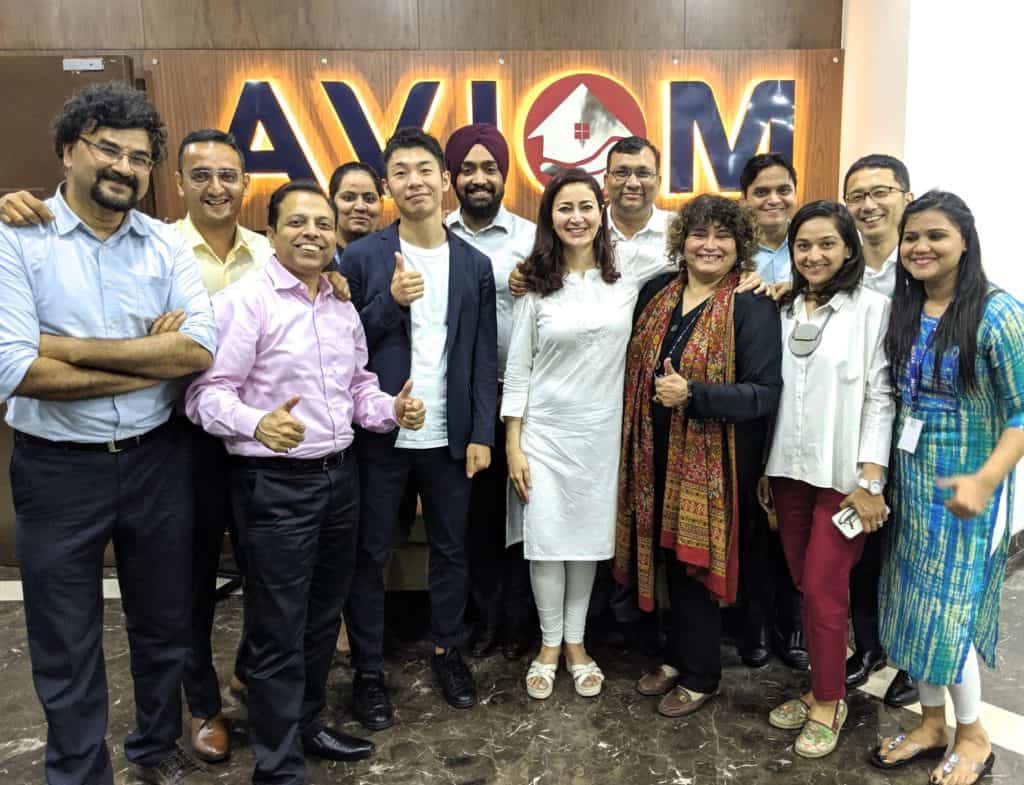 Gojo has a partnership with Ananya Finance and Satya MicroCapital, a wholesale lender and microcredit provider in India. By adding Aviom to its partner's list, Gojo will be able to provide a wide range of financial solutions to the low/middle-income households in India.
Gojo is committed to address the financial inclusion globally. Through the AVIOM investment, Gojo expands its footprint to the affordable housing market in India.
About us
Gojo was founded to provide financial access for everyone in the world beginning with the developing countries. Our long-term goal is to provide quality and affordable financial services for 100+ million people in 50+ countries by 2030. 5 years since our establishment, we work in India, Cambodia, Myanmar and Sri Lanka with 2,300+ employees, serving more than 400,000 women who are also mothers. The total loan portfolio reached $200 million, and since 2017 the company has made a profit on a consolidated basis.
Gojo & Company, Inc.
Vision: Create a world in which everyone can overcome one's destiny and attain a better life
Mission: The first mission is to be the "Private Sector World Bank" providing financial access for everyone in developing countries
HQ: Tokyo, Japan
CEO: Taejun Shin
Since: 4 July 2014
Capital: Approximately $70 million
Mail: info@gojo.co
URL: http://gojo.co/