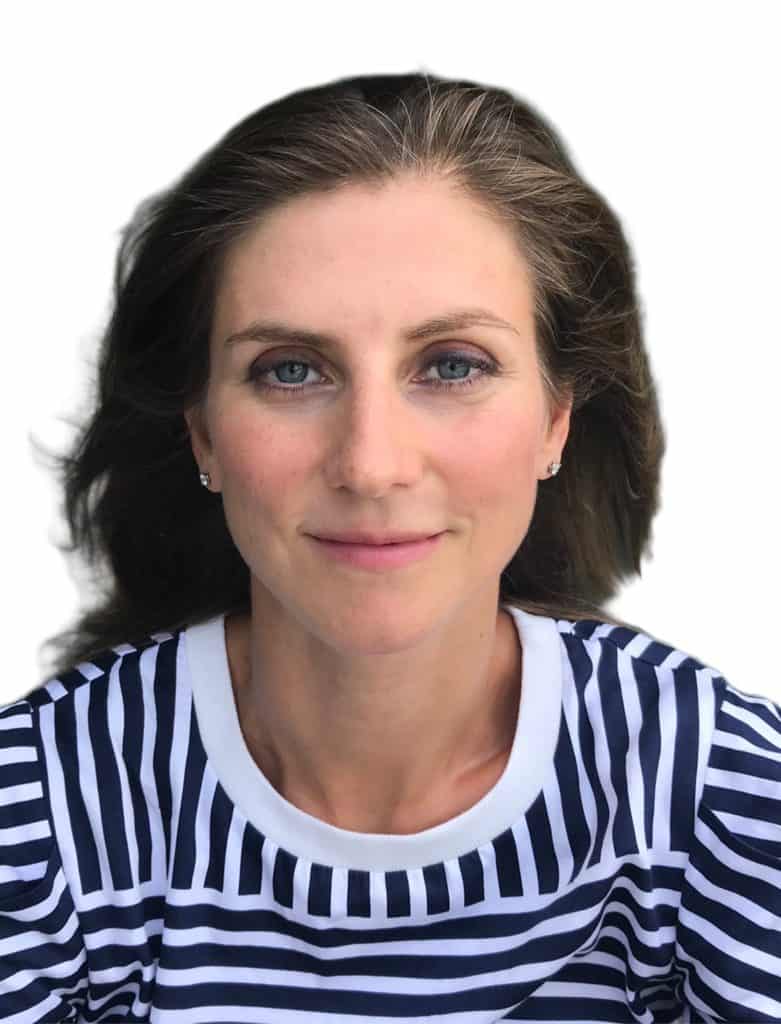 Gojo & Company, Inc. (Gojo) is pleased to announce that Milena Nikolova, co-founder and Managing Partner of Therion Advisers and Venture Partner at Aera VC, has joined Gojo board as a new Outside Director.
Milena has over 20 years of finance experience spanning investment banking, wealth management, venture capital investing, and startup advisory. She is a strong believer that directing capital for impact can be a powerful force for good without compromising financial returns.
Milena is a Founding Partner of Therion Advisers, a startup advisory and investment firm, as well as Venture Partner and Director at Aera VC, a global venture capital firm investing in radical solutions to climate change. Milena is also a Venture Partner in Antler, a global early-stage VC that enables the founding of about 200 startups per year.
Prior to that, as Executive Director at UBS Investment Bank in London, she advised leading European banks and insurance companies on mergers, acquisitions, and IPO transactions totaling over $10bn in deal value. In wealth management in Singapore, she worked with ultra-high net worth individuals on financial assets allocation, wealth planning, or corporate structuring.
Milena also devotes considerable time to charitable causes and is a partner/founder in several NGOs. She has 3 children and is an adventurer who loves outdoor sports and salsa dancing. She is a CFA charterholder and has an MSc degree in International Accounting and Finance from the London School of Economics.
Milena states, "Gojo is a special, highly purpose-driven organization. It is run with sustainable profitability in mind, but large-scale social impact is at the core of all decision making. Their long term goal of enabling high-quality affordable financial services for 100+ million unserved and underserved people is very aligned with my personal values and it is my immense pleasure to contribute to their journey."
Here is a short video message from Milena herself.
As of today, Gojo has no capital relationship with any of the Venture Capital firms which relate to Milena.
Gojo extends a warm welcome to Milena and looks forward to accelerating financial inclusion further!
Arnaud Ventura appointed as Executive Officer
Gojo is happy to announce that Arnaud Ventura, Managing Partner, is officially appointed as Executive Officer. Arnaud Ventura joined Gojo as Managing Partner in March 2021 to further accelerate Gojo's fundraising, digitalization, investment, and geographic expansion strategy into Africa and beyond. Prior to Gojo, Arnaud founded and led two of the foremost European financial inclusion groups active in Micro & SME digital finance. In his newly added role, Gojo expects Arnaud to further contribute to the acceleration of the group's growth, achieving the mission of extending financial inclusion to all.
About us
Gojo is a Tokyo-based holding company of eight inclusive financial service providers operating in Cambodia, Myanmar, Sri Lanka, India, and Tajikistan. Gojo was founded to extend financial inclusion to everyone in the world, beginning with developing countries. Gojo encourages the formalization and growth of micro, small, and medium-sized enterprises. Our long-term goal is to enable the provision of high-quality affordable financial services for 100+ million unserved and underserved people in 50+ countries by 2030. Established in 2014, Gojo is serving more than 1million clients and managing the aggregated AUM of USD 516 million with 6,800+ employees.
Vision: Create a world where everyone can determine their future
Mission: Extend financial inclusion to everyone
Long-term Goal: Enable provision of high-quality affordable financial services for 100+ million unserved and underserved people in 50+ countries by 2030
Address: Tokyo, Japan
Founder & CEO: Taejun Shin
Establishment: July 4, 2014
Inquiries: info@gojo.co
Website: https://gojo.co